6 Amazing BBQ Accessories for your Brand or Backyard Party
Summer 2018 is officially upon us in a few days, and for many of us that means more BBQing! Whether it's a backyard party or a calm Saturday night with family, these 6 amazing BBQ accessories can be used in your home or as awesome promotional items for your brand.
#1: Grill Master 3 Piece BBQ Set
You've always gotta have the essentials, and this 3-piece BBQ set includes what you need every time you're cooking up steaks. It includes a nested spatula, BBQ fork and tongs. Like everything on this list, this set is great if you need a few additional BBQ essentials, but it also makes a great set to print your brand's logo on for a summer promotion. Check out this 3-piece BBQ set!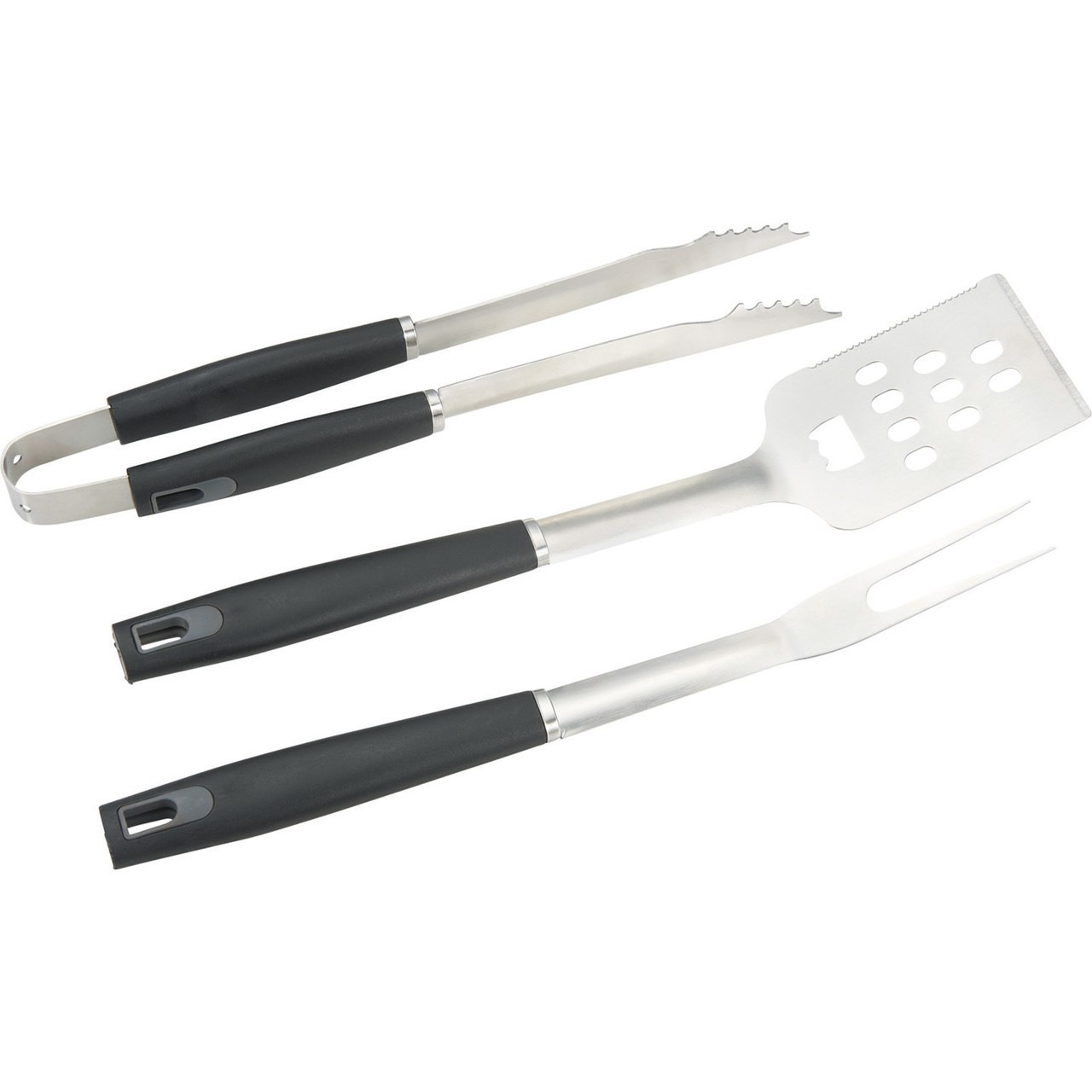 #2: BBQ Smoke Box 3-Piece Set
Another 3-piece set incoming! This one is for the smokers out there. Nothing beats the flavor of perfectly smoked meat, and nothing beats the convenience of an easy-to-use smoke set. This one includes a smoke box, tongs, a zippered pouch and a reference guide with a list of different wood types and meats you might want to try out. This would be amazing for a butcher shop running a summer deal, or as a gift for the grill master in your life. You can see this one in more detail here.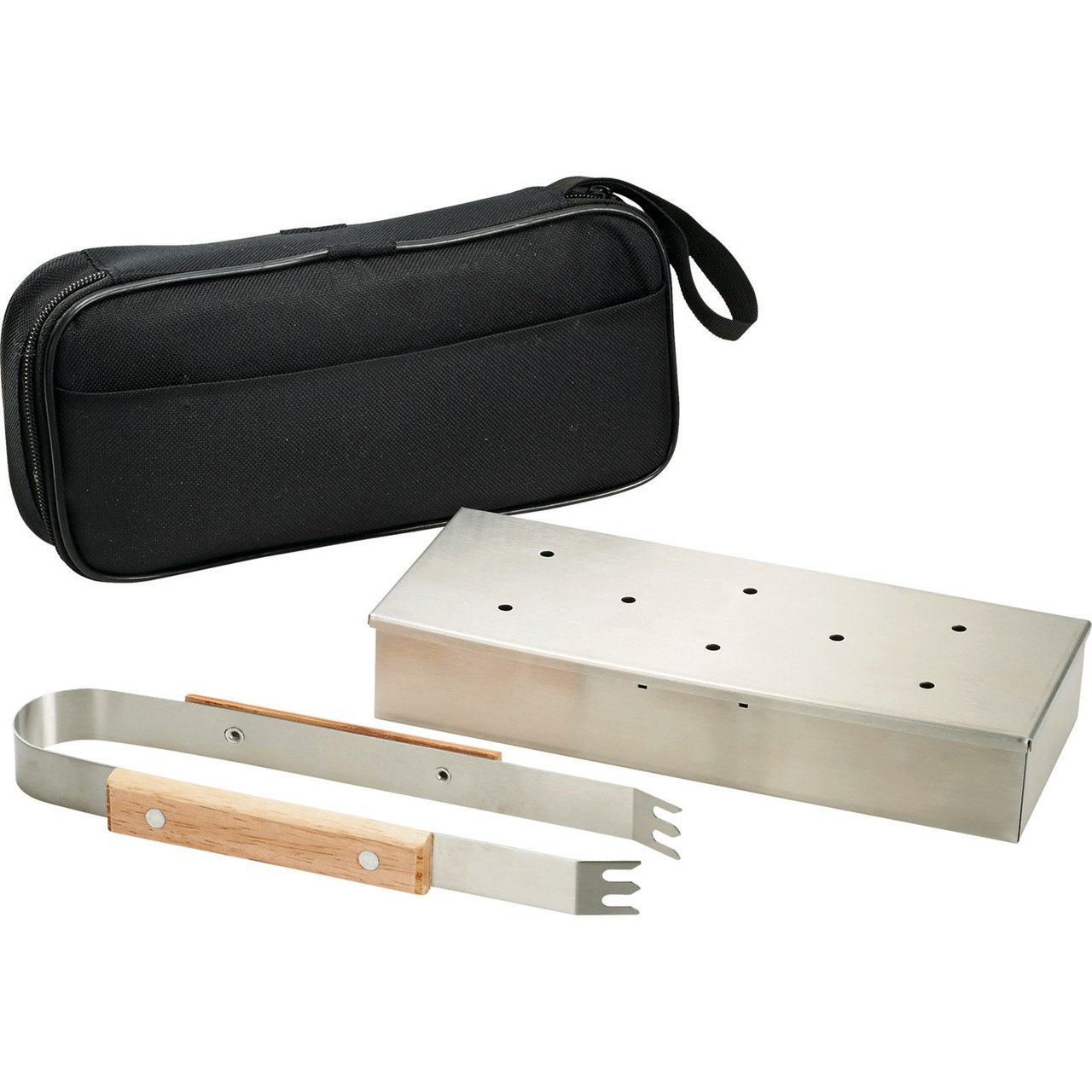 #3: BBQ Thermometer with Wireless Remote
We've featured this one before, but it's just too cool not to feature again! This BBQ Thermometer allows you to cook your meal to perfection every time you grill. It's got 8 pre-set meats and 5 doneness settings for the optimal level of control. You can also manually set the temperature, so once you've found the perfect temp you can replicate it with ease. Its wireless range is 75 feet, so you're not confined to a small space. Even better? It's only going to run you $36 bucks, and the cost goes down if you buy in bulk. Check out this awesome BBQ Thermometer here!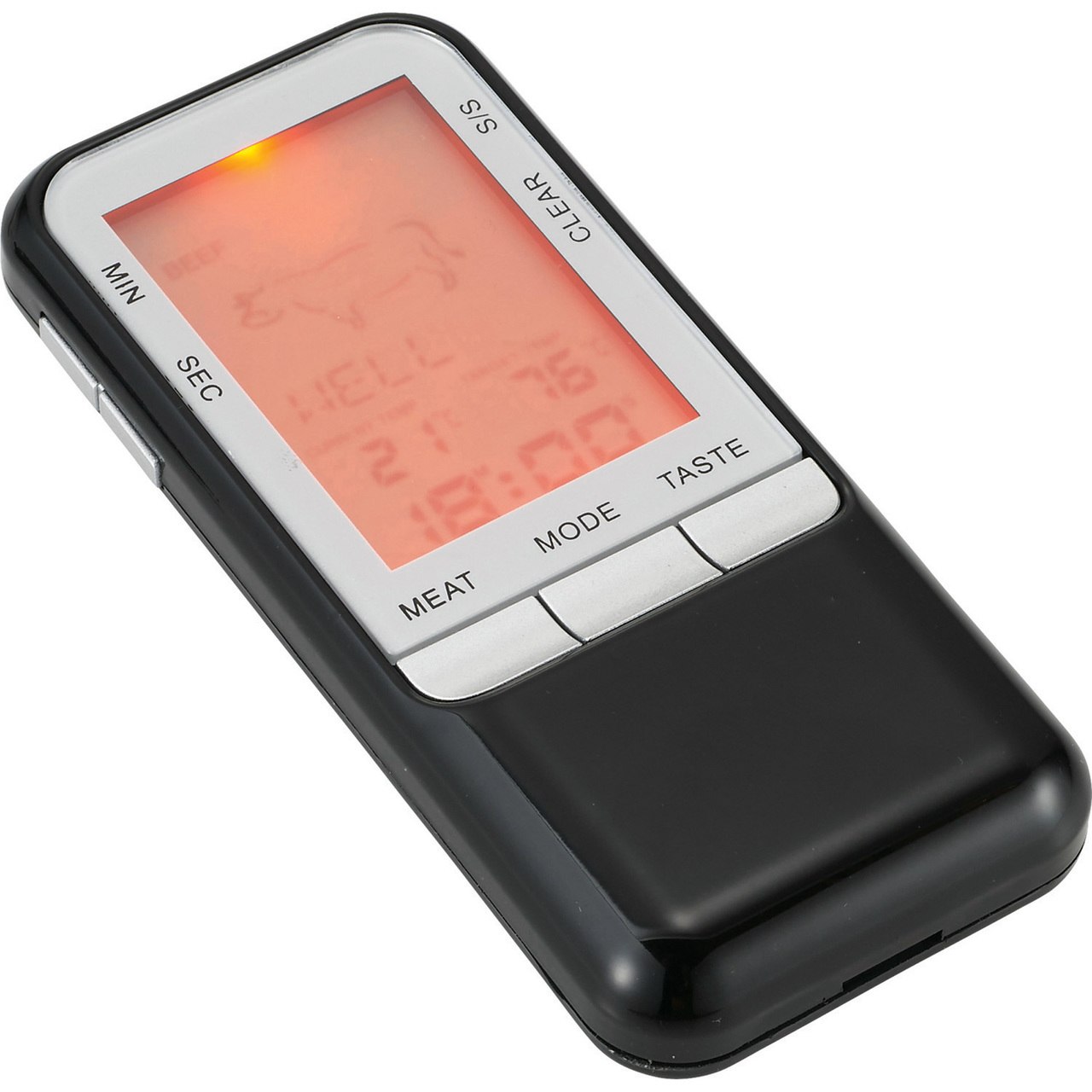 #4: 5-in-1 Folding BBQ Tool
Heading camping or to a BBQ in the park? This 5-in-1 folding BBQ Tool has what you need in a compact space, making it the best option for when you're on the go. It includes a detachable spatula, fork, bottle opener, basting brush and cork screw. The handle itself offers a good amount of surface area if you are looking to print a logo on it. Pick up this sweet 5-in-1 Folding BBQ Tool right here.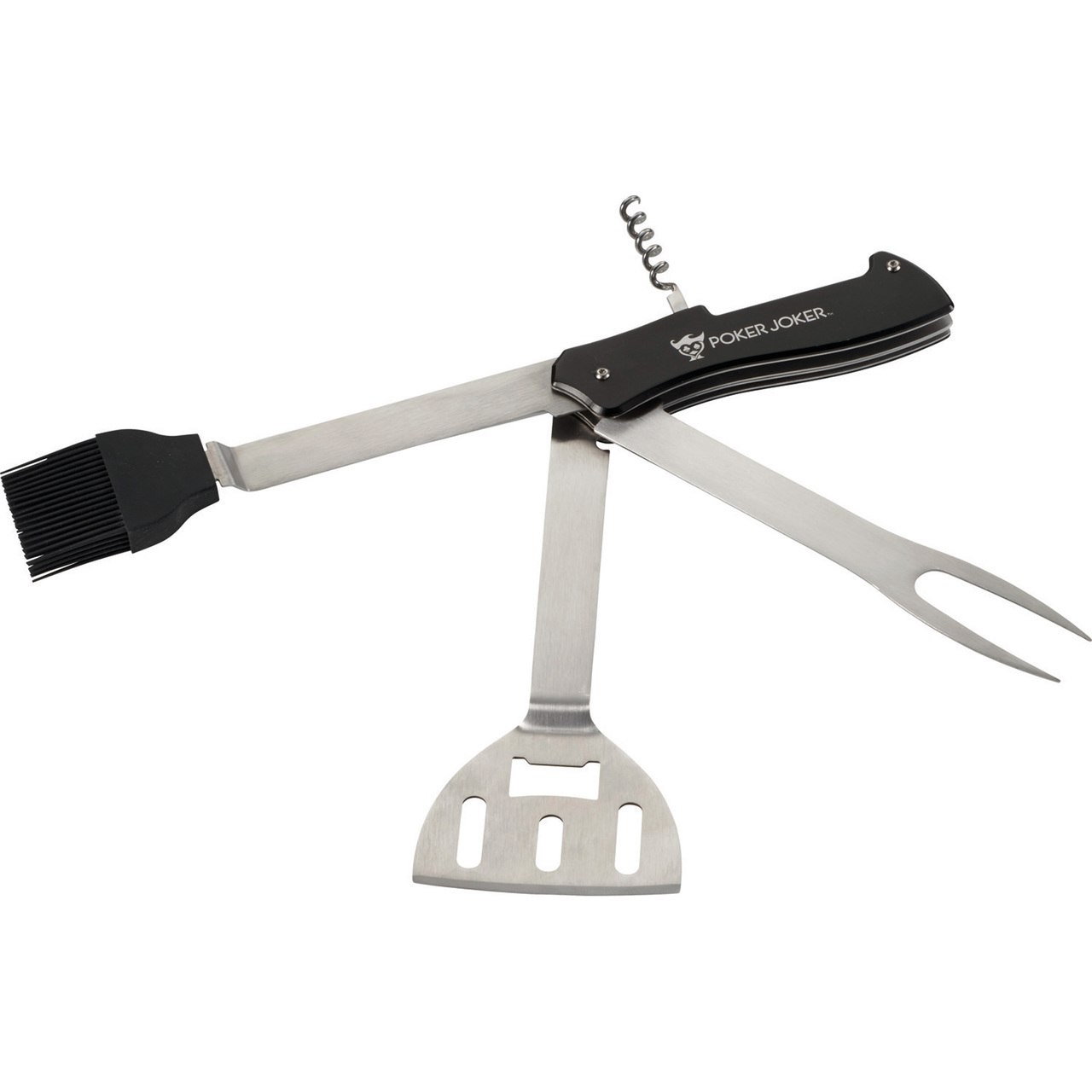 #5: 'Burgers and Beer' 2 Piece Set
What two things go together better than burgers and beer? This unique two-piece set includes a meat press for the perfect patties every time, and a bottle opener. It comes in a 1-piece gift box as well, so gifting is made easy, but it also makes a great promotional piece. Check it out!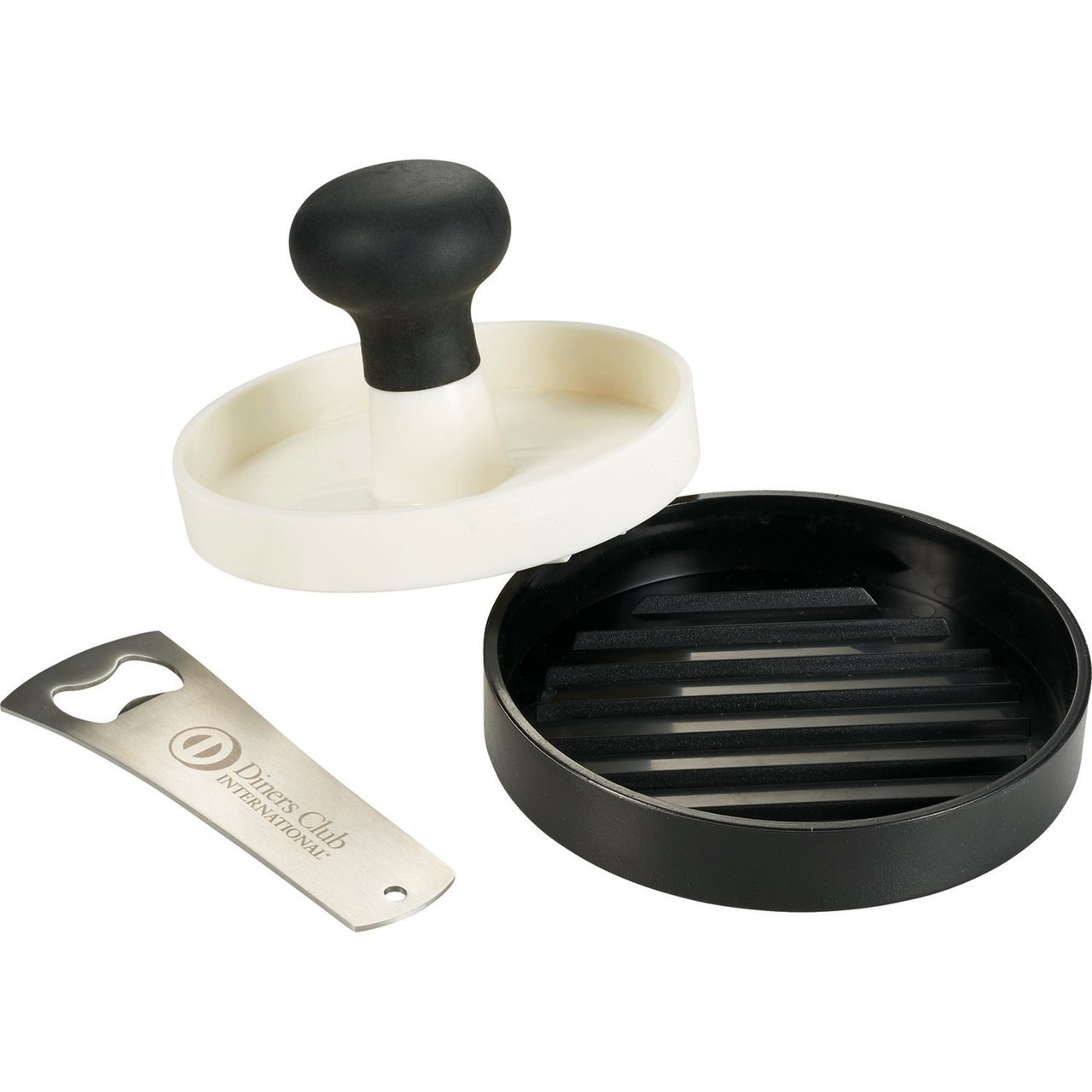 #6: Grill Master Set
Enter the perfect, all inclusive and classy set for the grill master in your family or customer base. This awesome 13-piece set comes with a spatula, tongs, knife, fork, four re-usable skewers and four corn holders all packaged together in a sleek aluminum case. The case itself offers a large space for printing a logo, ensuring that your brand gets noticed by everyone, wherever this Grill Master Set goes. You can get this one here.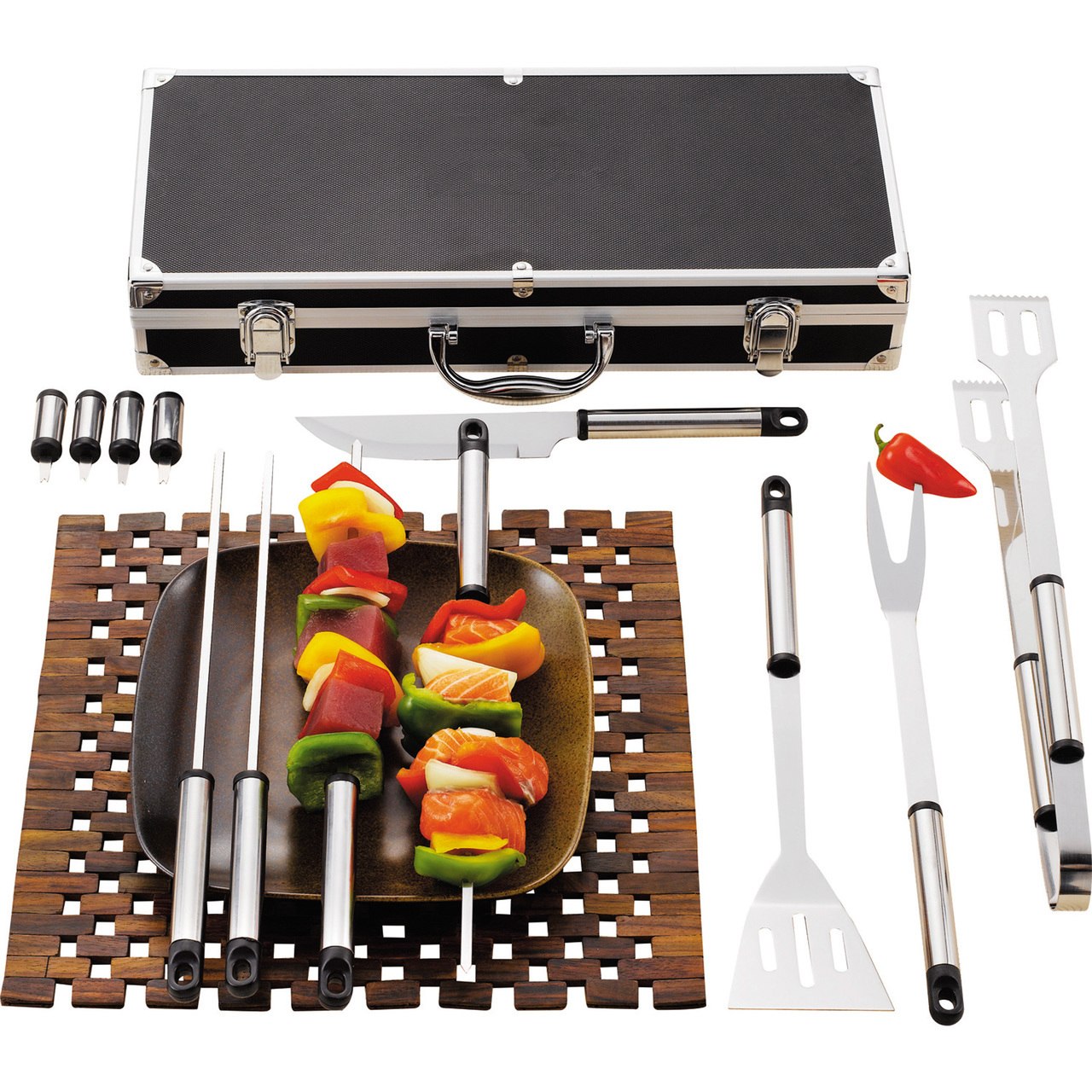 We hope you enjoyed this list of awesome BBQ Accessories. Happy summer and happy grilling!
Recent Posts
Hi everyone, this is just a friendly reminder that our office will be closed on Monday, May 22nd in …

Does your mom enjoy travelling or weekend getaways? Treat her to one of our stylish tote bags&n …

Hi everyone, this is just a friendly reminder that our office will be closed on Friday, April 7th, i …