How To Make Your Own Car Emergency Kit
According to Statistics Canada, there were over 30-million vehicle registrations in 2016. Of those, over 20-million­ are under 4,500kg. (Think your family sedan, hatchback, van etc.). We won't bore you with further statistics and numbers (you're welcome) but that's a lot of cars on the road! Why do you care, and why should you have a car emergency kit? Well, 2015 saw the lowest number of fatal car crashes since 1995, and still saw over 1,500 lives lost and over 115,000 personal injuries. That's it for the numbers, we promise. But, that's a lot of people, and who knows how many of those injuries could have been prevented or helped with a car emergency kit? Here's what you should include in yours.
Highway Emergency First Aid Kit
You'll definitely want to have some sort of all-inclusive highway emergency kit. The benefit here is that you can pick up one kit that covers most of the first aid items you need, and you can rest assured knowing it's safe in your trunk. It's a good idea to invest a little more and pick up something like this. It includes jumper cables, gloves, tow strap, a reflective roadside triangle and an all-inclusive first aid kit. This will cover a lot of things from personal injury to vehicle malfunction, and the reflective road sign is there to make sure other drivers see you. It's hard to spend money on something you know will very likely just sit and never be used, but you may really regret not having it should anything ever happen when you're driving.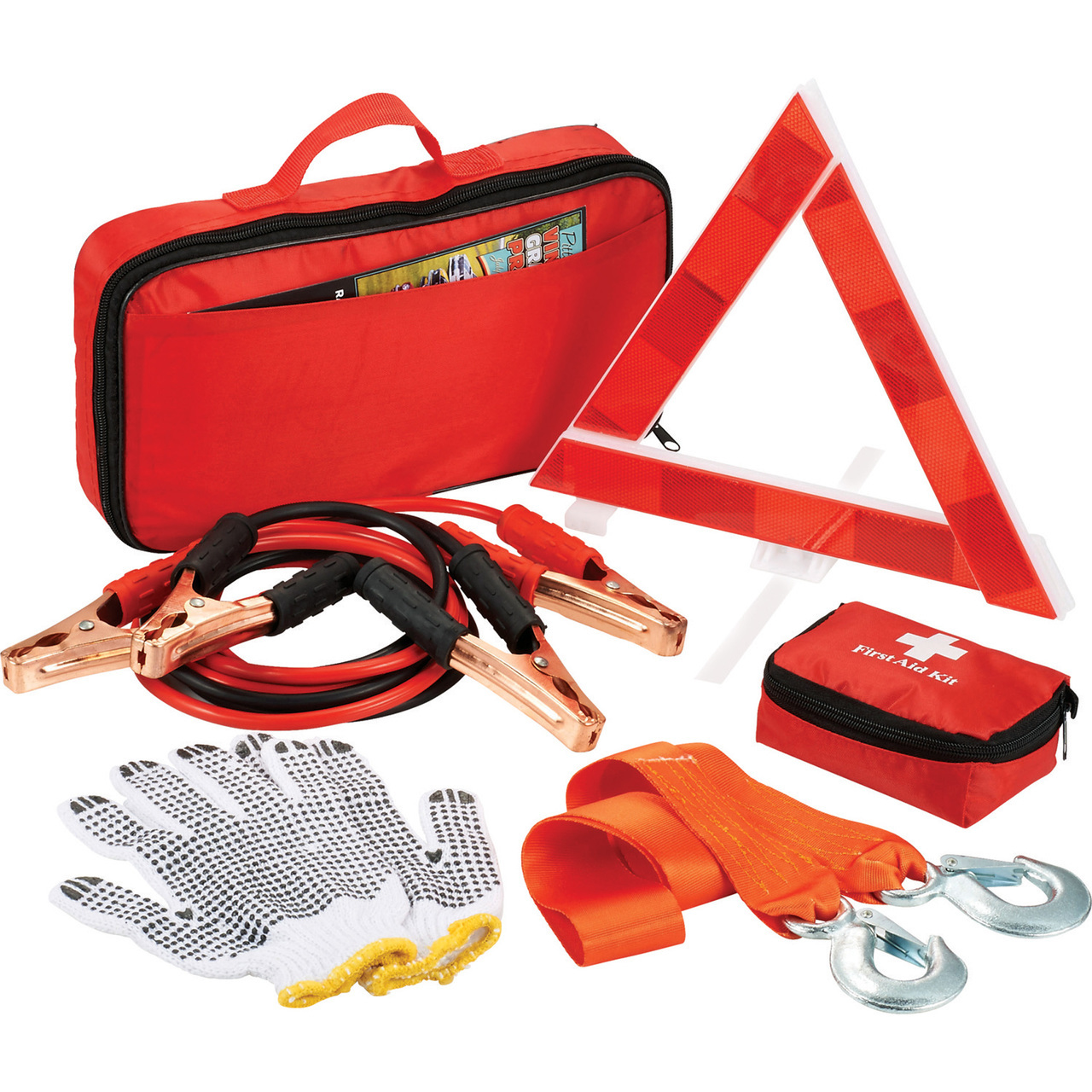 3-in-1 Digital Portable Tire Gauge
A lot of modern cars have tire pressure monitoring systems, but yours may not. Even if you do, investing in something like this digital portable tire gauge is a pretty inexpensive way to double check that your tires are good to go. Use it before a long trip, when you're filling up, or any time you think you might be low on air. The potential here to save yourself from getting into an accident is well worth the cost. This one in particular is under $13, and it reads pressure in PSI, BAR and KPA with an easy to read digital display. It's also got a Phillips and flat head screwdriver. Add this to your car emergency kit, you won't regret it!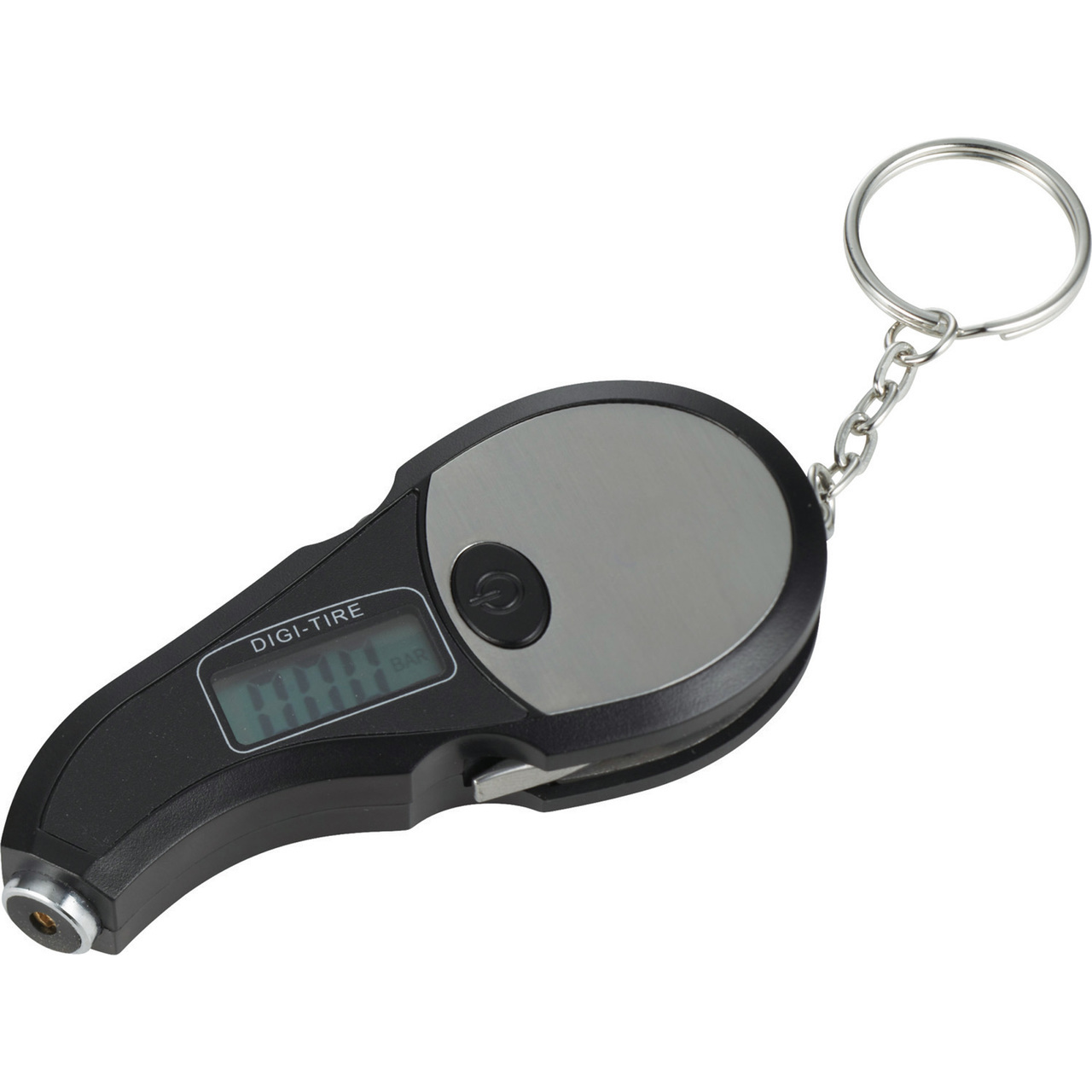 3-In-1 Escape Tool
It's uncomfortable to think about when you would need to use one of these, but adding one to your car emergency kit could get you out of a really tight jam. Literally. You should probably get one with a glass-breaking hammer and a seat-belt cutter. This one has those and a crank activated light, which is great because you don't have to worry about it running out of batteries. Just add it to the items in your car emergency kit and it's good to go.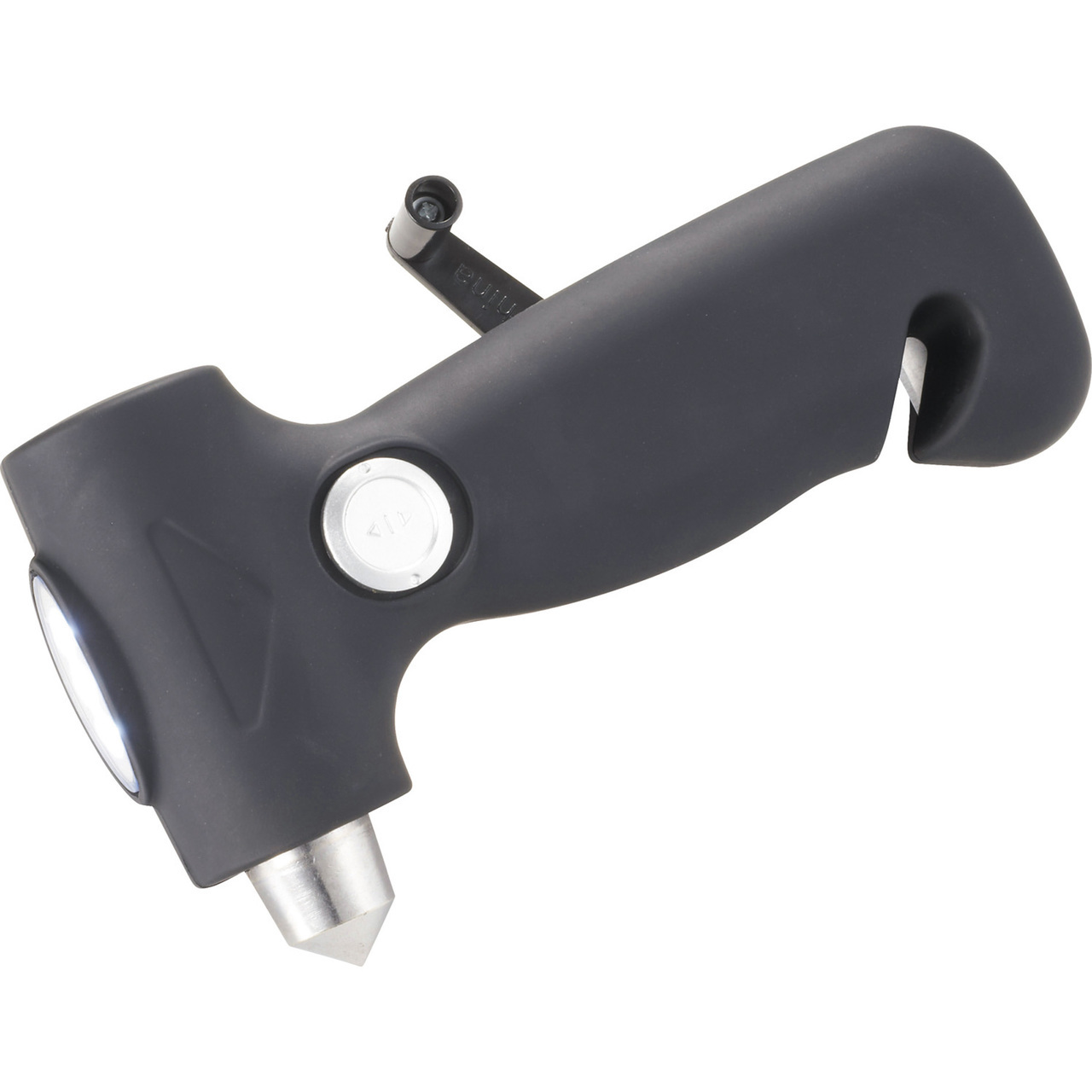 Leather Palm Safety Gloves
It would be really easy to overlook something like gloves, but if you have to change a tire on the damp asphalt in the middle of winter, you'll be wishing you had some. These ones from Safety Works have a super durable leather palm and extended wrist protection, which is great when you're dealing with dirty vehicle parts. Finish off your car emergency kit with a pair of durable safety gloves!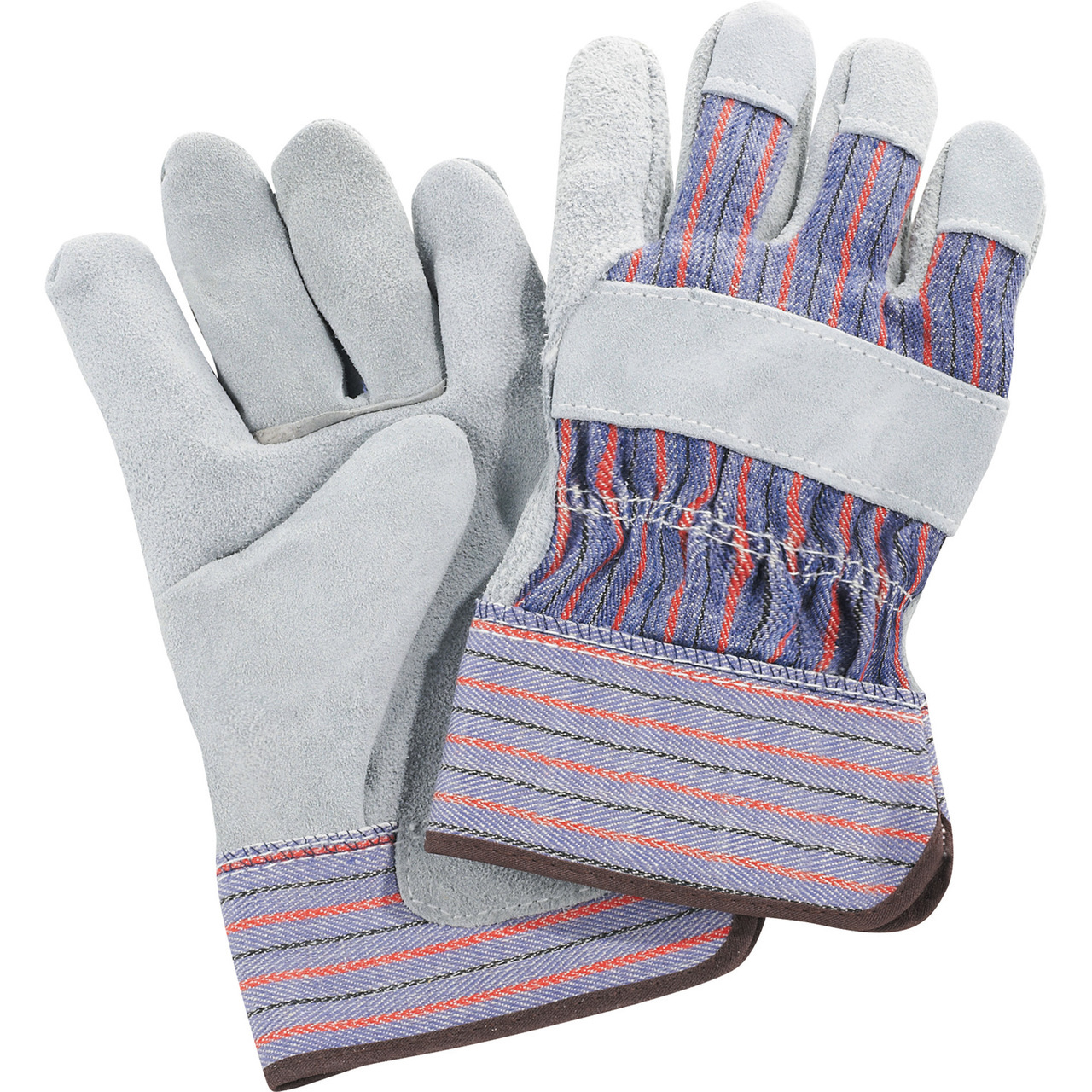 Trunk Organizer
So you have everything you need, now where do you put it all and where do you keep it? That's pretty simple. Just grab something like this Neet Trunk Organizer. It's got three interior and three exterior pockets to keep everything organized, and as an added bonus, it has a removable six-can cooler with a strap. Throw everything in here to keep it organized and stow it away in your trunk. Congratulations, your own car emergency kit is now completed. Happy driving!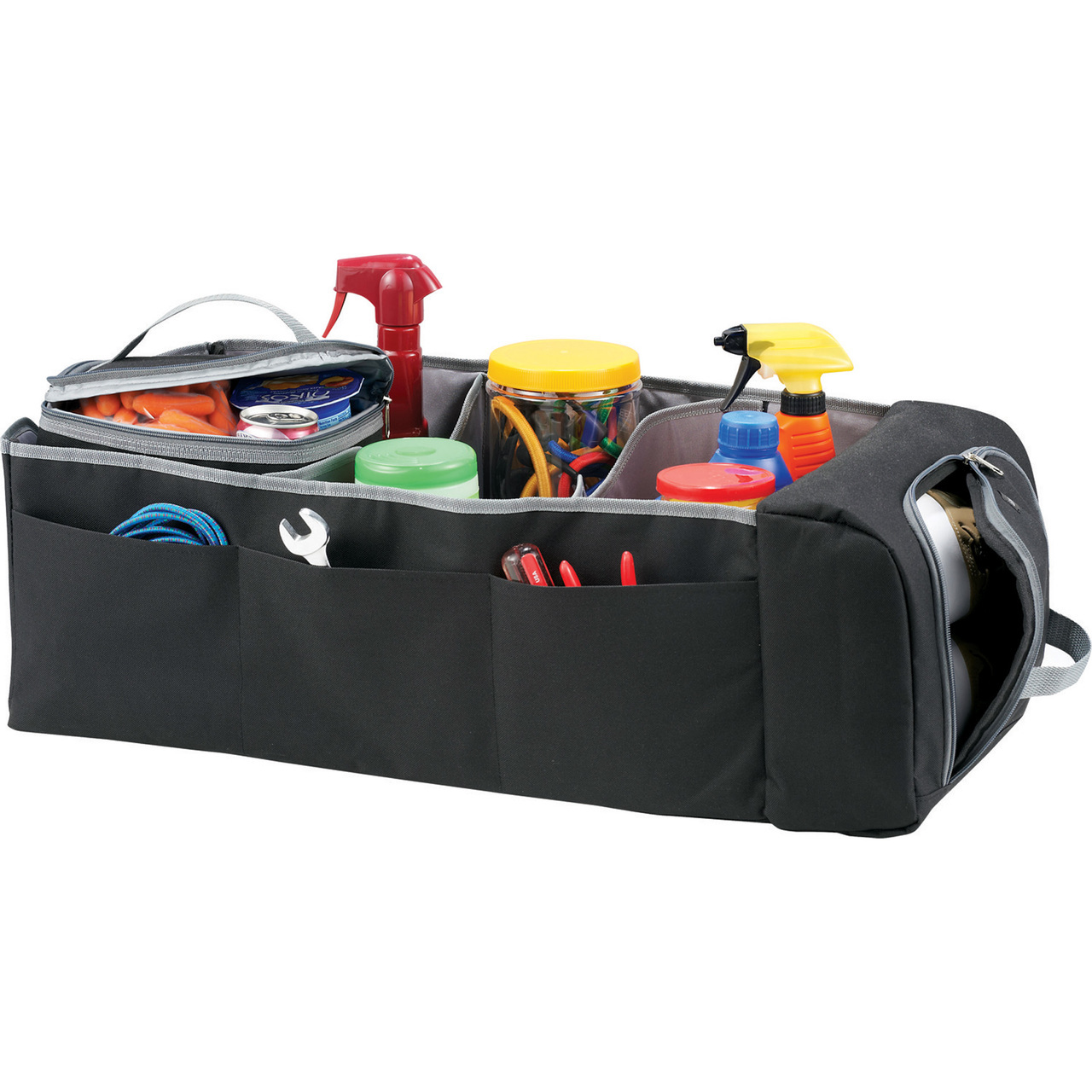 Sources:
http://www.statcan.gc.ca/tables-tableaux/sum-som/l01/cst01/trade14a-eng.htm
https://www.tc.gc.ca/media/documents/roadsafety/Canadian_Motor_Vehicle_Traffic_Collision_Statistics_2015-EN.pdf
Recent Posts
Enjoy your fall drinks with the Adrian Vacuum Tumbler! It keeps beverages hot for 5 hours with …

A friendly reminder that our office will be closed on Monday, November 13th, in observance of Rememb …

Looking for a new mug to keep your favourite Fall drinks warm? Check out our wide range of styles at …